Buy now your Domain Name in the Best Price Ever with FREE Whois Protection for Ever!
.com €8.95
.net €11.95
.org €8.00
.us €5.99
.biz €11.99
* All prices are per year
and do not include VAT 19%
We are Proud to be Honest! DigiXenia is providing you with the most honest & reliable hosting you will ever get!
Choose your plan based on your needs.
What makes our Web Hosting the Best?
Unparalleled Speed
All our servers are connected with 1Gbps connection to European Hub.
Account Isolation
Your website will be safe even if there are vulnerable accounts.
Powerfull Servers
All software we install on our machines is optimized for speed.
Extreme Security
You are protected from Hardware & Software firewalls.
Unlimited Email Addresses
Create as many email addresses, and email forwards as you need!
CloudFlare Integration
Cache content and filter malicious traffic before it hits your server.
Server Level Protection
If a major vulnerability appears, we develop & apply server-level fixes.
Free 24×7/365 Support
You can reach our team at any time, day or night.
7 Day Money-back Guarantee
If you're not completely satisfied, simply cancel within 7 days.
Are you ready to build your Website and get Online Today?
To start creating your own website Buy Domain name
Choose a simple, easy & catchy name.
Select the domain extension you prefer.
Make your Dream's site true in some hours.

Domain names starting at Just €2.99 only.
Get the Fastest & Most Reliable. WEB HOSTING
Extremely Fast Servers.
3.2 Tbit Bandwidth - European Data Centers.
Very Low Shared Hosting ratio - Enjoy High Speeds.

Hosting packages starting at Just €5.99 only.
Create your site now! 450+ Free 1-Click App Installs
why customers us!
Yesterday I worked with Tony K., and he walked me through things I could not even imagine how to do regarding getting new items installed on my blog site. He is courteous, very, very knowledgeable and especially tolerant of my hearing problem. Thank you Tony, you are a superhero in my estimate.
- John L. -
Cyprus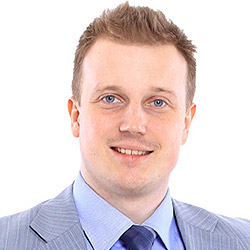 Wow! You guys are FAASSSTTT, as my site is thanks to you! I am really impressed. Much thanks again for offering such a great deal on hosting services. The best hosting I ever had! Extremely fast like a dedicated!
I look forward to a continued long business relationship with your company.
- Panikos P. -
Cyprus
I needed a website to share my photography and videos. I was using Flickr, Picasa, and YouTube, but I wanted to have everything all in one place. DigiXenia made it simple to get a cool domain name and host all my files.
Best of all, I pay less than €12 a month, and my site is always up and extremely fast.
- Marie Q. -
Belgium
Awesome support from your guys especially on a Sunday. My site now is extremely fast, I can't believe it!
I tried most of the web hosting providers in the past. You are the best and can't even compared with the rest.
Keep doing the great job! I strongly suggest you to everyone. DigiXenia is the best!
- Karla M. -
Italy
I use DigiXenia.com for my company's website and email services. I was using Hotmail and needed a professional email address to legitimize my company. DigiXenia provided me with excellent services, extremely fast website, migration to Google apps and EVERYTHING WORKS PERFECT NOW!
- Vincent A. -
Dubai